Give A Loved One Christian Bangle , You're Encouraging Your Family Member To Take Some Time Out Spend It With The Lord.
Views: 0 Author: Annie Publish Time: 2021-07-02 Origin: Site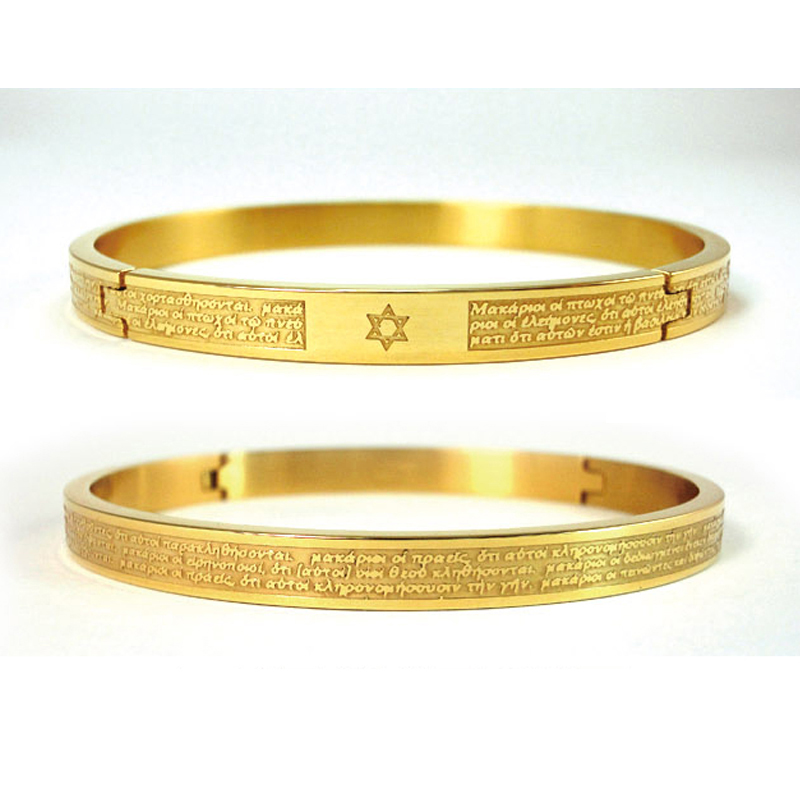 Resting your heart and mind, and giving your thoughts over to Christ can be difficult to do in the midst of life's everyday busyness.
When you give a loved one Christian Bangle , you're encouraging your wife, mother-in-law or aunt to take some time out of their day and spend it with the Lord.
This Bracelet is made of 316 stainless steel with gold plating, and the hexagonal star pattern is on the bracelet's exterior middle position , and the exterior two sides of the Christian Bangle has a engraving bible text metal finish.
Product Name :
Stainless Steel Gold Plating Prayer Scripture Christian Bangle
Product Model: BB-L-0003
Material: Stainless Steel Gold Plating
Medium: Inside Diameter60-49mm Width 6mm Thickness 2.5mm Open Linear Distance 40mm
Large: Inside Diameter65-55mm Width 8mm Thickness 2.5mm Open Linear Distance46mm